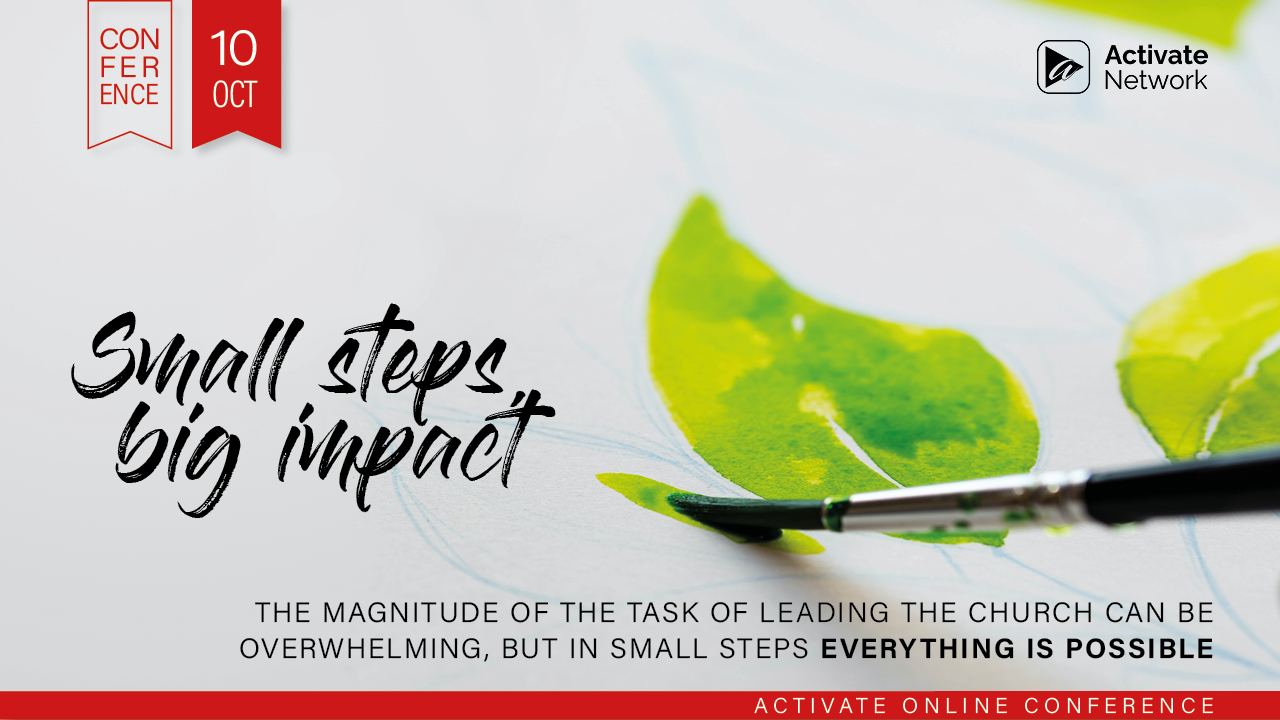 ACTIVATE ONLINE CONFERENCE 2020 –
SMALL STEPS, BIG IMPACT
In the life of the church, we face big and difficult tasks again and again. It can often be challenging to keep track of everything, set priorities wisely and tackle problems step by step. But small steps can have a big impact.
To support your church leadership team and so that we all can be more successful in God's Kingdom, we have put together 10 talks and 2 interviews in 10 languages for our first Activate Online Conference – you can listen to them via the link below.