WE ARE CONNECTED TOGETHER
Our network is made up of numerous partnerships and relationships with churches across the world. All cities and regions are listed here.
We are excited about every new relationship and we hope that every new connection brings encouragement, new impulses and growth.
GERMANY
Dresden
Meißen
Brandenburg a.d.H.
Bautzen
Reutlingen
Bielefeld
Pasewalk
Eberswalde
Berlin
Schwerin
Kaufbeuren
Lünen
Teltow
EUROPE
England
The Netherlands
Ukraine
Slovenia
Bulgaria
Czech Republic
Poland
Norway
Estonia
Russia
Macedonia
Finland    

WORLDWIDE
Cambodia
Nepal
Ethiopia
Kazakhstan
(some of these are partnerships with missionary societies)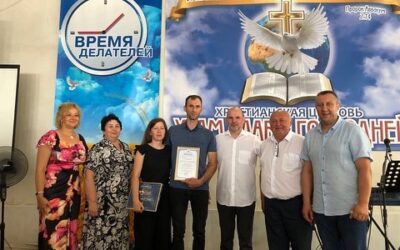 On the border of the eastern Ukraine, almost in the grey war zone, is a church that is in every way salt and light in its very challenging...
Talk to us during one of our events near you or get in contact via the link below.
Or sign up for our regular updates here: