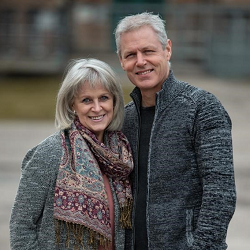 Wayne & René Neuper (Founders of Activate Network)
Dresden, Germany
Wayne and René were born in South Africa. Wayne comes from a German family that emigrated to South Africa in the nineteenth century. The two grew up in South Africa as native English speakers. Wayne became a Christian when he was 17 years old. René grew up in a pastor's family and became a believer as a child.
René is a primary school teacher. Under the South African legal system, Wayne is a tax consultant and certified public accountant. Between 1987 and 1989, he was sent to Germany for two years of training by his employer at the time.  During this time, Wayne and René had a vision of someday being involved in church ministry in Germany. After returning to Johannesburg, Wayne worked for his employer for 3 more years before Cornerstone Church, Johannesburg, asked him to join their pastoral team on full-time staff in 1992.
Their experience at Cornerstone Church, an evangelical free church, was very important and had a profound impact on their lives. They experienced healthy team and leadership structures in a church context.
In 1993, Wayne and René planted a new church east of Johannesburg with the full support of the sending church. They had their own first experience as church leaders here. The plant was very successful and they experienced strong growth. During this time the church also purchased a building to facilitate all the church meetings and activities.
In this phase, they kept contact with Germany and waited for God's timing for the next step in their lives. In 1999, they were asked to take over the leadership of the Jesus Gemeinde in Dresden. Consequently, they handed over the leadership of their church and moved to Germany with the whole family.
The Lord confirmed and blessed their obedience and the church in Dresden has become stable and grown steadily since then. The Jesus Gemeinde celebrates 5 services on most Sundays at various locations. The services are regularly attended by over 1,000 adults and children and the core leadership team includes 11 pastors.
At the beginning of 2015, Wayne and René began to sense that the Lord was planning something new – specifically that they should start a network. In the following years, numerous prophecies from different leaders in different countries confirmed this step. After much reflection and consultation with their eldership team, they decided to to take this step. And therefore, in July 2018, the Activate Network was founded under their leadership. Wayne and René travel extensively to strengthen and support the churches that are networking with them.
Wayne's heart is for healthy leadership and team building, vibrant, effective, biblical, relevant and strong churches worldwide, and networking church leaders who want to lead their churches according to the biblical pattern. The importance of the Gospel and Jesus Christ as the centre and focus of every church is also a key theme. 
Wayne and René have been married for 38 years and have 3 married children and 6 grandchildren.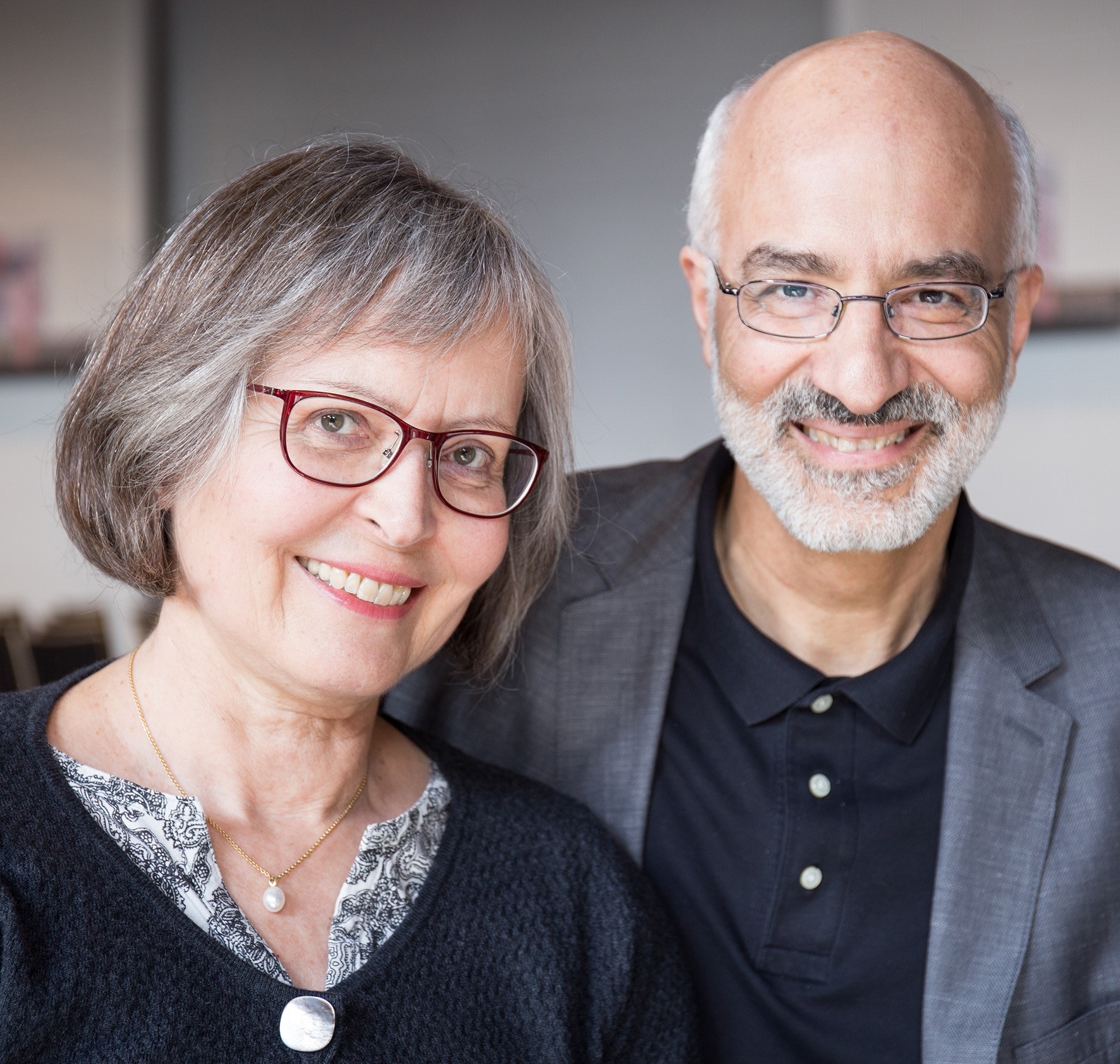 Adnan & Helga Yaqub
Bielefeld, Germany
Adnan and Helga have been in the leadership of the Christian Center Bielefeld for many years. As a multicultural couple (American-Arab and Franconian) with five grown children as well as grandchildren, the fact that at the end of time people from all cultures will stand before God and worship Him spurs them on be part of the Activate Network. Therefore, inspiring praise for the Lord and at the same time reaching the unreached is close to their hearts.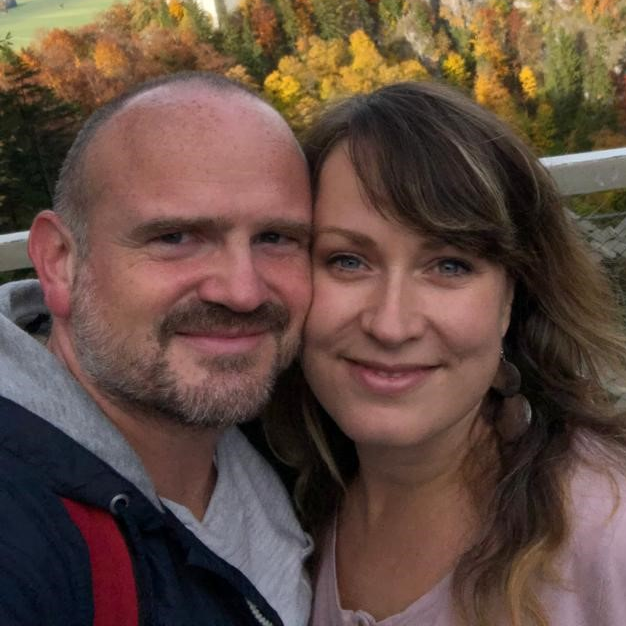 André & Kathi Nickel

Meißen, Germany
André and Kathi have been married since 2005 and have two children. Both have studied social pedagogy. André worked in open children and youth work and Kathi in social counseling; and currently she works in school support. For many years they were part of the team of elders at Jesus Gemeinde Dresden, where they led the children's and youth work, preached, conducted evangelistic services and were responsible for the evening service. Across denominations, they preach in other churches as part of the Activate Network and have led the JESUSlive conference for many years. Since 2017, André and Kathi have been the lead pastor couple of Jesus Zentrum Meißen and love working as a team. They love to be with people and to support them in the exercise of their gifts and to accompany them on the way in their calling.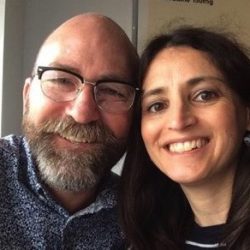 Ant & Helen Rist
St. Albans, Great Britain
Ant and Helen Rist lead the Forest Town Church in St. Albans in England. In 2000 they relocated from South Africa, where they had been serving as part of the leadership team for many years, to Great Britain to plant the church there. With great joy they have been building the church there for the past 16 years. Ant loves to preach and to teach, while Helen works as the coordinator of the church ministry and serves both with her prophetic gifting and preaching. They have two sons, Matthew and Jesse.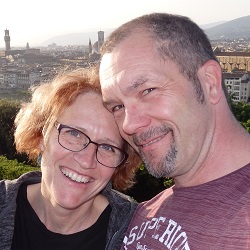 Christoph & Marianne Währer

Brandenburg an der Havel, Germany
Christoph and Marianne were both born in Switzerland and got married in 1987. They have five children, who were all born and grew up in Germany. In 1989, they came to Germany for two years to visit the "Glaubenszentrum" in Bad-Gandersheim. They became part of the leadership team in CZ-Herborn in 1991 and then moved to Meissen to plant a church in 1997. They led that church for 20 years and then passed it on to new leaders. Since then (November 2017), they have been leading a church in the Activate Network in Brandenburg an der Havel. Christoph and Marianne love north-eastern Germany and have a heart for the many smaller churches. They see these as an opportunity to reach the people living there. Proactive church life, leadership development and visionary and pioneering life with Jesus are close to Christoph's heart. Since 2018, he has played an active role in the Activate Training courses in Germany and in partner churches in Bulgaria. Christoph and Marianne have been connected to Wayne and Rene and part of the network since 2001.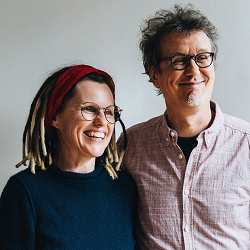 Dan & Antje Spitzer

Dresden, Germany
Dan and Antje moved to Dresden in 2007 and were actively involved in the elders team of the Jesus Gemeinde Dresden for 12 years. Now, Dan works full time for an international interdenominational Christian relief organization. They have the couples course "twogether" for prospective and married couples, personal encouragement, hearing God's voice, prayer and fellowship on their hearts.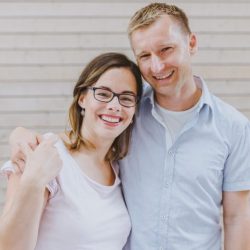 Dierk & Nadia Müller
Dresden, Germany
Dierk is (happily!) married to Nadia, has two children and lives with his family in Dresden. He has been an elder in Jesus Gemeinde since 2012 and was a pastor in a youth church before that. Dierk studied theology in Kansas City, USA, and graduated from the Midwestern Baptist Theological Seminary with a Master's degree in biblical languages. In his doctoral thesis (PhD University of Pretoria) he examined the military language in Paul's letter to the Philippians. Today, Dierk is the academic leader of the Promoveo bible school in Dresden. He has been functioning as a guest lecturer at the Theological Seminary Beröa and, in addition to that, is a co-founder and lecturer at the pastoral seminar Forerunner Leadership Institute Tainan, Taiwan.
Dierk has a captivating way to excite people for the word of God and to pass on theology in a vibrant manner.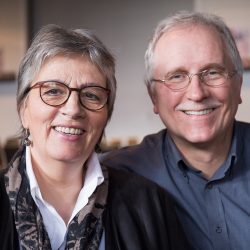 Gerfried & Ulla Schmidt
Bielefeld, Germany
Gerfried and Ulla have served on the eldership team of the Christliches Zentrum Bielefeld for many years. Gerfried has been leading that team since 2014. They often travel around Germany, serving churches who are part of the Activate Network. Gerfried and Ulla ́s ministry is characterised by a love for the word of God and a love for the local church.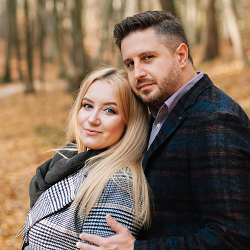 Volodymyr & Iryna Bilyk
Lviv, Ukraine
Volodymyr Bilyk is the senior pastor Spring of Life Church and bishop for 11 churches in Lviv, Ukraine. He has a heart to build and maintain local churches wisely so that they grow, are healthy and influence their regions. He wants to do this by equipping leaders and teams. He is married to Iryna and has two children.
Talk to us during one of our events near you or get in contact via the link below.